What are the Best Surf Towns to Raise a Family in the US?
When you have kids, people immediately start telling you that your life will change beyond recognition.  
They tell you that you'll have to make huge sacrifices and give up on your dreams, that your stress levels will go through the roof and that you'll need to sell your prize surfboards to help save for your kids' college funds. 
But that most definitely isn't the truth!
You can ensure that surfing remains a central part of your life, no matter what your family situation looks like. All you need to do is find the best surf town to raise a family in the US and move yourself there, pronto! 
If this sounds easy, it's because it absolutely is. Consider what your needs are, take into account the ages of your kids and your budget and then put your dream into action. 
At this point you're probably wondering; "But what are the best surf towns to raise a family in the US?"
So, let me help. I've done the hard work for you and created a list of the 6 best family-friendly surf towns in the country. These are; 
Keep reading to find out why! 
Ocean City, NJ
Ocean City, New Jersey is a fabulous beach town on the East Coast. It's beautifully clean, very family-oriented and you can't even buy liquor within the city limits. (Although admittedly, this might be a deal-breaker if you need a drink to get you through the week). 
There are also tons of activities for your kids to get involved with, even in the winter, excellent school and plenty of great restaurants, coffee shops and parks to enjoy. 
The only downside is that the beaches can get crowded during the beach season. However, this is made up for by the fact they do have lifeguards on duty, making it an extra safe option if you're new to the waves. 
Check out the clip below for an idea of a fun day of surf in Ocean City, NJ!
Cocoa Beach, FL
If you're looking for beautiful white sandy beaches, excellent Atlantic waves and very affordable house prices and rentals, look no further than Cocoa Beach. It's regarded as the East Coast surfing capital and is an excellent place to find your surfing tribe.
The waves are also great for families as there's something for everyone, from young beginner surfers up to more experienced adults. It also plays host to surfing festivals and it's home to Florida Surf Museum, as well as the greatest professional surfer of all time (GOAT), Kelly Slater. 
Just 60 miles from Orlando, there's plenty of other family friendly activities to get involved with, the schools are also good, and it's considered a safe and friendly city. 
San Clemente, CA
To completely escape the crowds and enjoy the paradise that is wide open beaches and awesome surf, add San Clemente to the top of your list.
It's considered to be one of the best cities in California to move to with the kids because of its safe, community feel, and it also has a relatively low cost of living. 
You'll be surrounded by small family owned businesses, be given a warm welcome and settle in pretty quickly.  If you're a big fan of nature, you'll also get your fix right here with awesome trails that are begging to be hiked, excellent campsites and plenty of nature to enjoy. 
With its ocean, hill, and mountain views, a pleasant climate, and its Spanish colonial-style architecture, it's no wonder this place is called the 'Spanish Village by the Sea'.
The video below gives a really nice idea of a mellow day of surfing in San Clemente, CA.
Pa'ia, HI
Hawaii is well known for being one of the best places in the world to raise kids. Clean, safe, gorgeous and with amazing waves, this island paradise deserves long consideration, especially the unique town of Pa'ia. 
Located on the north shore of Maui, it's a friendly and bohemian place on the North shore of Maui where you'll find plenty of cafes, organic food shops, yoga studios and alternative types. The community here is also very family focused, and homeschooling is widely accepted by all. 
The only downside is the cost of living – although it varies from island to island, it can be high. If you're looking for a cheap surf town in the US to move to, this might not be the ideal option for you. But if you ask me, it's certainly worth it!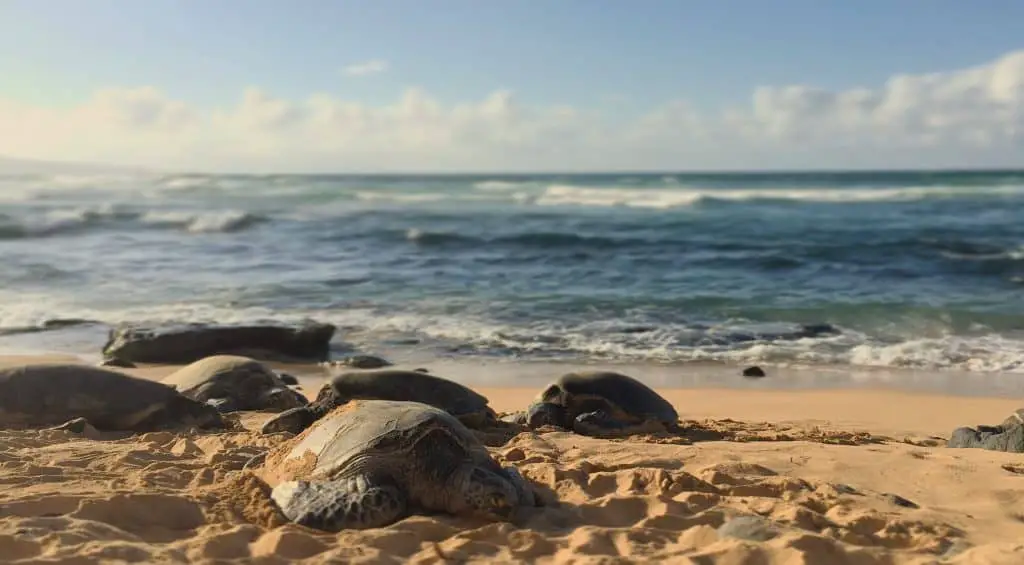 Encinitas, CA
Recently named one of the top surf towns in the world, Encinitas could be exactly what you're looking for when relocating with your family. 
It's long been famous with hippies and surfers who are drawn here by the cute coffee shops, record stores, and awesome waves and is growing in popularity as a down to earth, friendly, wholesome place to raise the kids. 
With something surfable no matter what time of year it is, it's also a great place to get your family hooked on the sport too (if they aren't already!). Just ½ hour from San Diego and 2 hours from LA, it's also well connected internationally.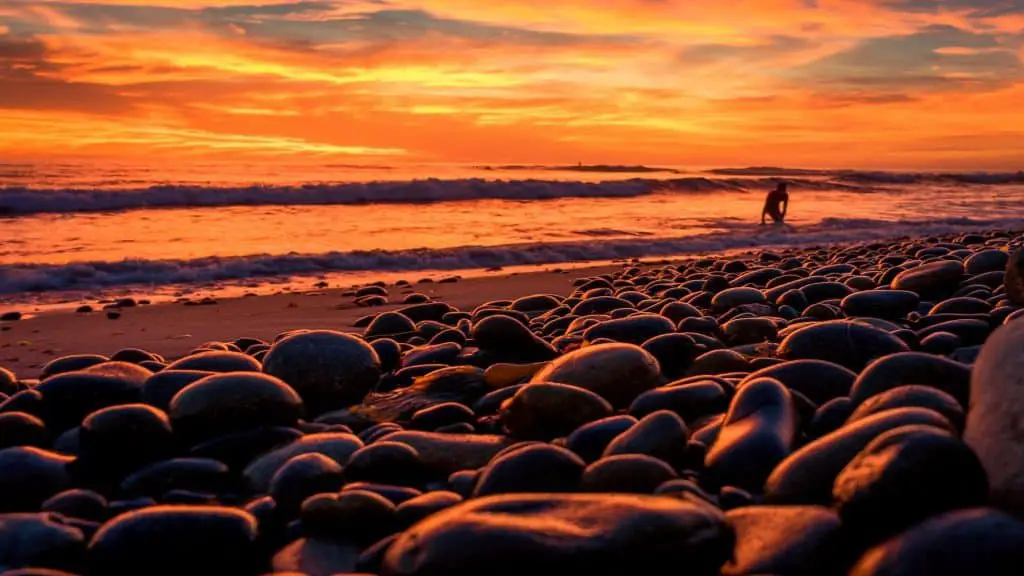 La Jolla, CA
Many families aren't keen on the cooler ocean temperatures of the Californian coast. This is one of the many reasons why La Jolla appeals so much. 
With warm waters around 70 degrees during the summer and autumn, migrating whales, golden sands, and a beautiful Mediterranean feel, it's a stunning place to live. 
It's also an excellent choice for younger kids as the surf is relatively gentle, making it perfect for non-swimming little ones as well as beginner surfers, swimmers, snorkelers, scuba divers and kayakers alike. 
But don't worry if you're looking for more challenging surf conditions because this town has got a trick or two up its sleeve. Simply head away from La Jolla Shores and hit Black's Beach for the highest waves in San Diego. 
Summary
When you're looking for a great surf town to raise a family in the US, it can be hard to know how to find the right solution. Do you look for a place with excellent surf? Compromise by choosing a more family-friendly location? Focus on somewhere with a low cost of living? 
It turns out that you don't have to make these choices at all. All of the surf towns on this list tick most of the boxes! 
The only question is, East Coast, West Coast or Hawaii? I'll leave that one with you but remember that there are plenty of options and you can live the surfing family dream wherever you choose on this list. Stay stoked and have fun!
Related Questions
Where are the biggest waves in the US? If you're looking for big waves, head to:
Jaws, Maui, HI.
Mavericks, Half Moon Bay, CA.
Waimea Bay, North Shore Oahu, HI.
Pipeline, North Shore, Oahu, HI.
San Clemente, CA.
That said, there are many more spots for bigger surf in the USA, it just depends how heavy you want to go! 
Where is the best place to surf on the East Coast? I highly recommend Cocoa Beach, Florida or Kitty Hawk, Outer Banks, North Carolina as they're fabulous surf spots in the US. They are among the most consistent, but there still hundreds more in between if you're just looking to have fun.
Which country has the most surfers? The USA comes top of the list when it comes to surfers, boasting 2.8 million. They're shortly followed by Australia (1.7 million) and the UK (500,000). Remember that these are estimates and the number of surfers is growing all the time, so stay safe!
If you're finding it hard to get to grips with surfing with crowds, be sure to check out my post with dedicated tips on surfing a crowded line-up – it will definitely help you manage it that much more!